The world is treasured with amazing undiscovered stories... 
Every season StoryDress designer Suzan Meijer travels through a country to capture its story; its charming authenticity and its forgotten craftsmanship. Curious and passionate, she travels the world armed with her camera and sketchbook. She travels from Vietnam to Venice and from Marrakech to Milan always seeking out hidden treasures and stories to tell. Suzan photographs the iconic places but is also always on the look out for the hidden and forgotten treasures. She visits tribes and little villages to seek out their authentic craftsmanship and ancient stories. She combines this traditional heritage with new technological developments and techniques to create truly unique pieces with their own special story. 
StoryDress works together with local ateliers to produce all the elements of the garment in a fair and positive way. This leads to a storytelling collection that takes you on a magical journey throughout the world.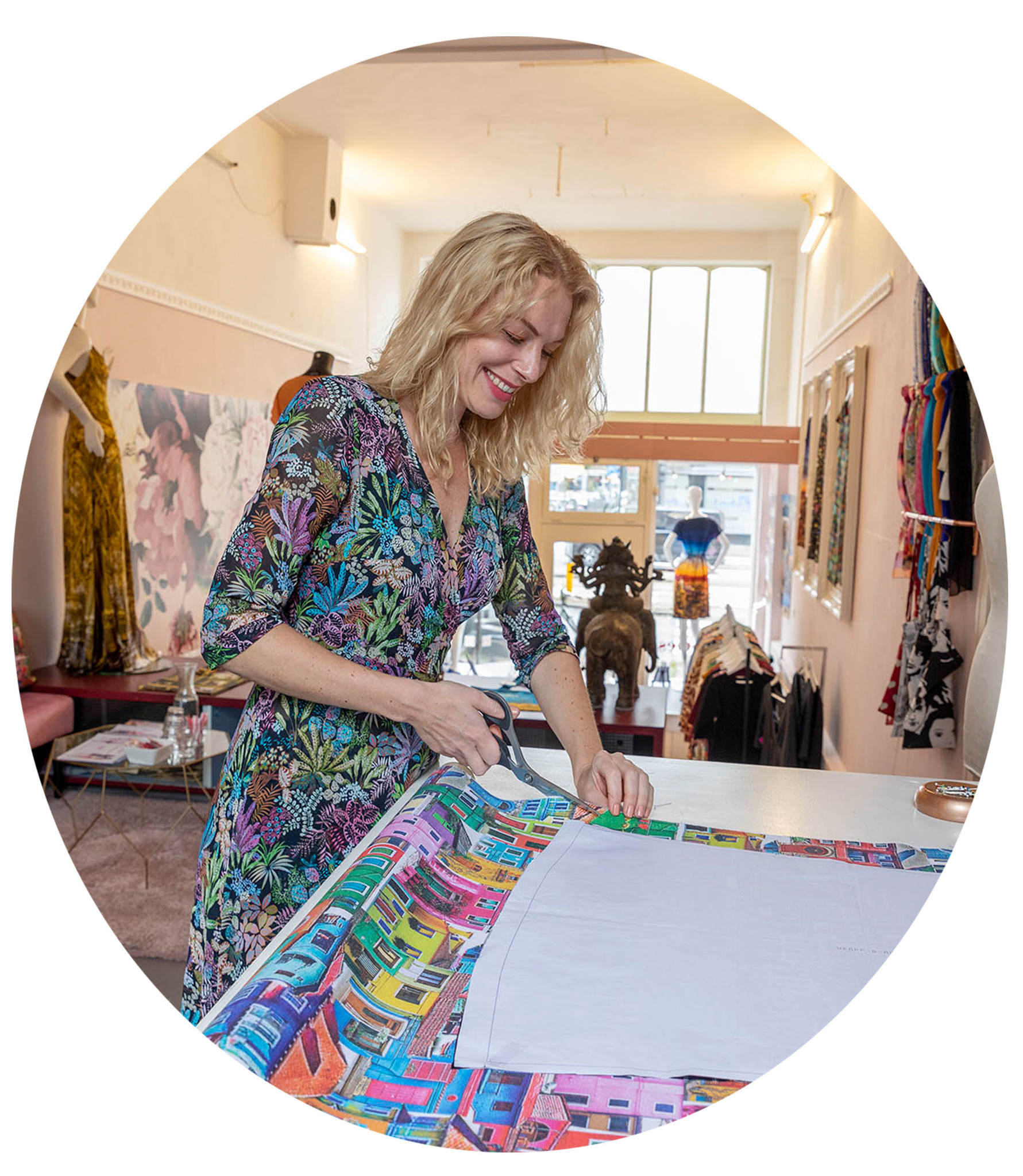 About Suzan Meijer
Designer and founder of StoryDress
Graduated at the School of Fine Arts Utrecht in 2013, Suzanne Meijer has always been a pioneer in fashion. With a passion for new technology within fashion, she studied at the C.O.F.A. University in Sydney to explore the possibilities of integrating technology with fashion and explore new possibilities to design. She researched the capacity of textiles that can be programmed, LED-textiles, 3D printing, lasercutting and digital textile printing.
After graduating Suzan did a textile research in the highlands of Vietnam, Laos and Cambodia. She met tribes residence that were worlds apart from her but in many ways were alike. Every meeting was a recognition of souls. She exchanged worlds, thoughts, skills and dreams. During this journey StoryDress was born. With every design Suzan honors these souls and meetings and let the beauty of the world speak through her designs.
Opening StoryDress Store Amsterdam