Products tagged with painting
Nightwatch Bag
Nightwatch Shopper Bag



Size: 38 cm high 37 cm width
Wheatfield With Crows Bag
'I would rather die of passion than of boredom.'

- Vincent van Gogh

Quality: 100% Cotton

Size: 50cm high 37cm width
Night Watch Dress
Beautifully shaped stretch dress. Easy and elegant fit. Perfect for every occasion.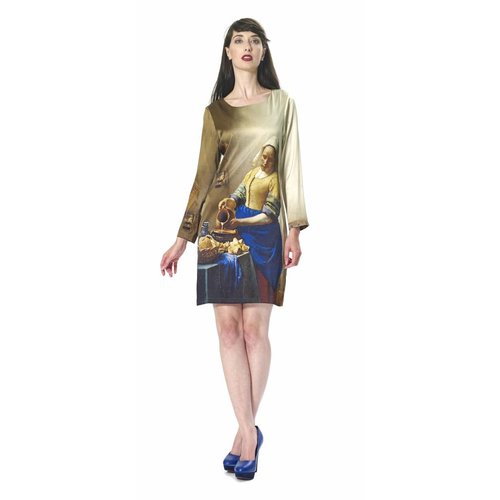 The Milkmaid Dress
Elegant Midi-lenght sleeved Silk Dress
People will Stare Dress
Comfortable loosefit dress

She took my breath away...

"People will stare. Make it worth their while"
- Harry Winston
Night Watch Sleeved Dress
Beautiful elegant dress in a high quality silk. 
Sunflowers Scarf
Lightweight Silk Scarf

'Three shades of yellows, veronese green and nothing else.
         A harmony that colours like a vision.'

                       - Vincent van Gogh
Portraits Scarf
Lighweight silk scarf

'I put my heart and soul into my work, and have lost my mind in the process.'

                        - Vincent van Gogh
Wheatfield With Crows Jacket
'I would rather die of passion than of boredom'

 - Vincent van Gogh

Quality: 100% Cotton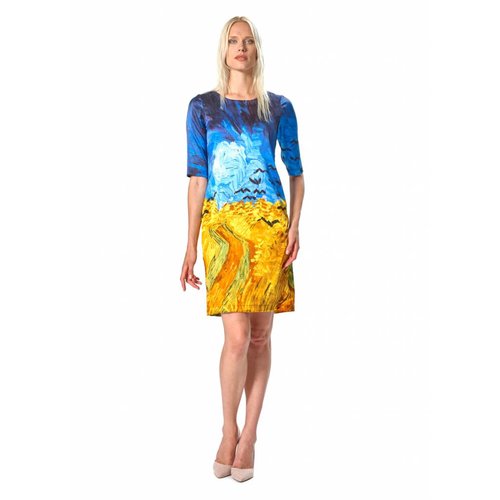 Wheatfield With Crows Dress
'I would rather die of passion than of boredom.'

                - Vincent van Gogh

Wheatfield With Crows , Auvers-sur-Oise, July 1890, Vincent van Gogh

Quality: 96% Italian Silk, 4% Elastan
Sunflowers Dress
Elegant Midi-lenght Silk Dress

'Three shades of yellows, veronese green and nothing else.
         A harmony that colours like a vision.'

                       - Vincent van Gogh

Sunflowers, Arles, January 1889, Vincent van Gogh
Starry Night Dress
Elegant Midi-lenght Silk Dress

'I dream my painting and that I paint my dream'

               - Vincent van Gogh

Starry Night Over The Rhone Arles, September 1888, Vincent van Gogh
Cafe Terrace At Night Dress
3/4 Sleeve Midi-lenght Dress

'It seems to me that night is still more richly coloured than the day.'

                 -Vincent van Gogh

Cafe Terrace At Night, Arles, September 1888, Vincent van Gogh